---
During the last years, the MANUFUTURE Technology Platform has promoted a long discussion with European industrial companies to identify their needs and, accordingly, be the source of inputs to the development of new instruments for the 7th Framework Programme of the European Union.

The main conclusions achieved and the strategic guidelines proposed to support European Policies for the future of the European Manufacture were published in a book launched during the International MANUFUTURE Conference – 2008, at Saint-Étienne, France.

"THE MANUFUTURE ROAD – Towards Competitive and Sustainable High-adding-Value Manufacturing", by F. Jovane, E. Westkämper and D. Williams, edited by Springer, 2008.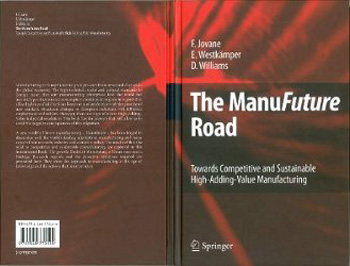 ISBN 978-3-540-77011-4

View this book at Springer Site

Another main result of the work performed over the last years is the reinforcement of SME oriented innovation as a fundamental issue to accomplish a robust European programme for R&D.

The European Tooling Industry has been playing a very important role for the consolidation of the achievements of MANUFUTURE, through a continuous work performed in close articulation between ISTMA Europe, EuroTooling 21 and Fórum Manufuture Portugal. As a result of this work, two major results can be identified:

•  The European Commission recognized the quality and relevance of the work and defined a specific and dedicated Tooling industry topic (NMP-2009-4.4.0-3: Innovative and knowledge-based Tooling Industry) under the FP7 Calls for Projects;
•  EuroTooling 21 consortium published a book presenting the main results from the discussions with the Tooling Industry in Europe promoted during the last four years. The book focuses on the Business Models and Road Maps for Tooling research ("New Business Models for the Tooling Industry", Elsa Henriques, Centimfe, 2008).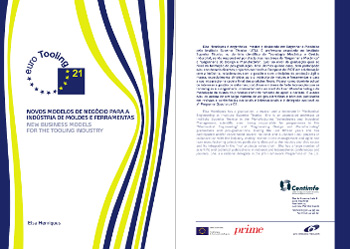 ISBN 978-989-95964-1-2