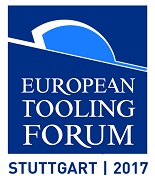 Organized by ISTMA-Europe, in close collaboration with the European Tooling Platform, and by coinciding the event with the "Molding Expo", Stuttgart was the venue for the sixth European Tooling Forum held on 30, 31 May and 1 June.
The Forum, held at the ISTMA Lounge (Hall 4 C30) of the Moulding Expo, aims to analyze and discuss some of the sector's technological and market challenges by integrating panels with experts from different countries and regions. CEFAMOL's presence will be highlighted, which will present Portugal as a success case and good practices in this industrial area.
ISTMA Europe, the European Confederation of Molds and Special Tools Industry, has played a key role in facilitating the sector's access to Community initiatives and programs, in particular research, innovation and development, contributing to the competitiveness and sustainability of the sector. Industry, facing the challenges of an increasingly global and aggressive market.
This Forum intends to be a relevant landmark of the many activities that have been implemented by ISTMA Europe in recent years, and in which Portugal has always taken a leading role.