---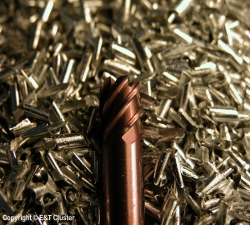 The European Tooling Platform is the Tooling focal point for Research and Development at European Level, gathering the Industry's key players and stakeholders for the proposal, development and implementation of R&D activities leveraging competitive differentiation and an European high added value engineering and production base, towards the Industry's increased competitiveness and leadership in world markets.

The approval and formal acknowledgement of the European Tooling Platform as a Sub-Platform of the MANUFUTURE Technology Platform, has a strategic relevance to support the implementation of a coordinated Action Plan at a European level.

To reinforce all the above and the strong engagement of the European Tooling Industry, the European Tooling Platform counts with the confirmation and firm support from Industry's stakeholders, notably ISTMA Europe (the European Tooling Association), the EuroTooling 21 Network (35 R&D and Industrial partners from 10 European Countries), the Engineering & Tooling Portuguese Cluster (created last October 2008, in line with the strategic guidelines of MANUFUTURE) and other relevant key-players within the Sector, guaranteing the needed critical mass for its implementation.  

In November 2008, the EC launched a European Economic Recovering Plan that includes the development of major partnerships for research and innovation, between the public and private sectors, in three strategic areas – Automobile, Construction and the Initiative "Factories of the Future". The last one, promoted by MANUFUTURE, aims to "help EU manufacturers across sectors, particularly SMEs, to adapt to global competitive pressures by increasing the technological base of EU manufacturing through the development and integration the enabling technologies of the future, such as engineering technologies for adaptable machines and industrial processes, ICT, and advanced materials". The estimated envelope for this initiative is € 1.2 bn.

The consolidation of the European Tooling Platform within MANUFUTURE will bring in a horizontal and structural industry and, simultaneously, it will open new opportunities for Tooling SMEs in Europe, taking advantage of this global and integrated movement to promote the competitiveness of European Manufacturing Industry. One should think about the words from Professor Francesco Jovane (MANUFUTURE), during the last MANUFUTURE INTERNATIONAL CONFERENCE, in Saint-Etienne (France):



"(…) MANUFUTURE is an intellectual machine to produce the drivers, but now, we need COMPANIES to implement the strategy for the success of the European Industry."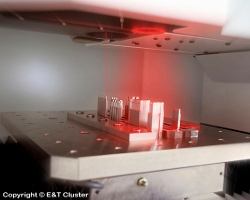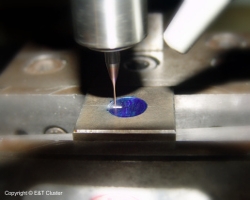 "We believe in the Future of the European Industry!"
Joaquim Menezes (President of Fórum Manufuture Portugal)